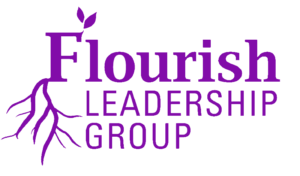 Celebrate Community Engagement
Community service requires tenacity and skills. After serving as an elected public servant, a non-profit leader, and as a community executive, people asked me questions about getting mobilized, so I compiled 15 years of my favorite blog posts from my website and community engagement strategies.
What are the best ways to organize people?
How can teams stay mobilized and engaged?
When is the appropriate time to launch a home-grown plan?
My goal is simple: demystify the community engagement process. Here are a few samples below and a link to download the complimentary resource. The blog tribute is broken down into categories including inspirational, courage, servant leadership, community service, and legacy leadership. If you're ready to access other tools vital for community leaders, here are some other recommended resources:
Examples of community leadership
Yes, I Want the Compliation of Engagement Strategies
About Dawn McCoy –  Speaker | Author | Strategist |Consultant
Dawn McCoy is a speaker, author, leadership strategist and founder of Flourish Leadership Group, a leadership development, and communications firm. She provides strategic services and professional development for individuals along with public sector and commercial clients.
Dawn is an award-winning community advocate appointed to several boards. As a guest columnist, she has been featured on several platforms over the last twenty years. With a bachelor's degree in Psychology from Howard University, a master's degree in public policy (MPP) from Georgetown University, and leadership certification from the Connective Leadership Institute, Dawn is a champion for better leadership through personal and professional enrichment.  Read Dawn's Complete Bio |
Work with Me, Follow Me, and/or You Have Questions?
Do you need a consultant or leadership strategist? If so, click below for details or explore more via Work with Me or contact Dawn McCoy via Email.
Follow Dawn: Twitter | Facebook | YouTube | Instagram | Strategic Planning | Consulting | Speaker/Facilitator