Store
Want to download books, CDs, guides, and MORE? Peruse these online resources including books, workbooks, ebooks, audiobooks, and training courses. Here you will find resources to support you in your leadership.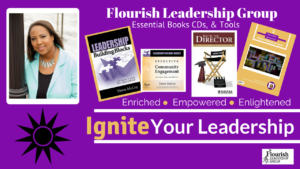 Featured Books
$14.95 USD

Leadership Building Blocks: An Insider's Guide to Success 

by Dawn McCoy




Want to be an extraordinary leader? Lead with courage and integrity – and make it work for you! Timeless Leadership Building Blocks includes 7 strategies essential for today's leaders. This book will challenge and inspire you to be bold, dynamic, and resilient and shows you how to leave a remarkable legacy in any leadership role. You will discover how to:

Get an insider perspective and condense your leadership learning curve

Honor your intuition and make better decisions

Achieve results with leadership short-cuts without compromising quality

Lead courageously in the face of adversity

Connect with people and secure buy-in from solid relationships

Are you new to a leadership role? Leadership Building Blocks provides you a step-by-step guide in your leadership journey. No longer wet behind the ears? You'll gain helpful resources and greater insight.

Unlike other leadership books, Leadership Building Blocks offers you a systemic approach that keeps you on the right track. The result: reduce your learning curve, have more fun, and leverage your experiences.

What Readers Are Saying …

"There's always qualities that separate good from great. Leadership Building Blocks: An Insider's Guide to Success is a guide for those who want to rise to the challenge of leadership with flying colors. Encouraging readers to embrace their intuition, face a bad situation down with out faltering or giving up one's own beliefs, and use the right short cuts to get the most out of your followers. " Leadership Building Blocks" is a choice pick for those who want to become the ideal leader for their company."
– Midwest Book Review, Oregon, WI

"Leadership Building Blocks – the simple answer to the complex world of being a leader. Highly recommended!"
– Dr. Anita Heiss, academic and author, Australia

Dawn has captured her own wide range of leadership experiences into a concise, well-organized book which transfers her experiences into valuable lessons for others in leadership roles.  As she did during her Leadership California involvement, she has shared her natural leadership skills in this book.
– Pamela Hemann, CAE
"Leadership Building Blocks: An Insider's Guide to Success addresses often overlooked leadership attributes, including the practice of personal and professional etiquette, polishing public speaking and communication skills, and giving back through a commitment to mentoring. These simple, yet so very important characteristics of quality leaders receive little or not mention among the vast body of leadership literature. Dawn McCoy's book is a timely guide for emerging leaders and a valuable reminder the seasoned leaders among us."
– Martha Farmer, founding director, Leadership America and Leadership Texas, consultant and president, Martha P. Farmer and Associates, Inc.


"Refreshingly straightforward and direct, but still able to touch the heart, Dawn has written what I consider to be a leaders handbook that should be required reading."
– Debrena Jackson Gandy, national best-selling author, Sacred Pampering Principles and All the Joy You Can Stand
$24.99 USD

You're the Director: A Guide to Leadership in Student Financial Aid by Linda Conard served as editor and author. Other contributors included Dawn McCoy, Justin Draeger, Ron Day, Pam Fowler, Barry Simmons, Gigi Jones, Lisanne Masterson, Jim Trimboli, Barbara Miller, Sara Beth Holman, Leslie Turner, Sarah Baumhoff, Doug Severs, Jim Brooks, Karen Fooks, David Tolman, Lisa Blazer, Billy Satterfield, Eric Cooper, and Erika Cox.

Whether you're the financial aid director or an understudy rehearsing for the leading role, this publication from the National Association of Student Financial Aid Administrators (NASFAA) can help. This book is written by financial aid professionals for financial aid professionals. The pages are packed with their guidance on leadership concepts, long-term planning, change management, budgeting, and much more.

What readers are saying…

"This is a must read for any financial aid professional! It's full of helpful tips and advice from financial aid directors all over the country. Bite-size chapters make it easy to read a chapter each morning while drinking your coffee. I've taken little things from several chapters and they've made big improvements to my daily routine. I've used other chapters to shape my goals and perspective on the profession. If you've been in financial aid for 1 month or 20 years, I'm sure you'll benefit."
Featured CD
CD design: Chandra Guglik

Effective Community Engagement: Seven Steps to Make a Real Difference! by Dawn McCoy

Are you a community organizer or neighborhood team captain expanding a home-grown plan? Could your campaign use a face-lift to prioritize community engagement goals? Are you actively trying to move people towards change with incremental success?

If you need better strategies to advocate for yourself, your cause, your community group, or your faith-based organization, then Effective Community Engagement: Seven Steps to Make a Real Difference! is for you. Nationally recognized motivational speaker and author Dawn McCoy shares seven principles for creating effective community engagement. You will learn insight about how to:

Identify advocacy essentials

Demystify the process of building relationships

Learn step-by-step implementation for engagement techniques

Master the art of developing strategic alliances

Track progress for future involvement and planning

Hear anecdotes about successful advocacy and literacy initiatives as well as statewide public awareness campaigns. McCoy shares how government agencies and corporations have incorporated her recommendations. Learn how to turn your grassroots endeavors, contacts, and opportunities into sustained efforts.

After listening to this CD, you'll know how to have an immediate impact and implement concrete action steps to have more engaged and loyal constituencies. Order your copy of Effective Community Engagement to get on the right track to have a greater impact today!

What Workshop Attendees Said …

"I can't seem to organize my message in such a way that others understand how communities can spend less money and provide better services. Now, thanks to the workshop, I have lots of ideas on how to improve my presentation and message."
— Farm Team Community engagement boot camp workshop participant, July 2009

"Ms. McCoy made the four hours fly by as (she) engaged and challenged the participants. I felt involved in the entire process, and tips and tricks were helpful and will be useful for what I currently do."
— Tiffany G.

"The Lynchburg Boot Camp was a great success! More than 20 women turned out to learn how to breathe deeply and do raspberries in preparation for giving a speech. Thanks to Dawn McCoy who gave us great tips for running a campaign and finding overlapping circles in our lives that will help us support a campaign effort."
— Shannon B.