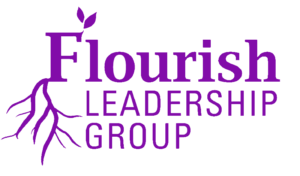 Priorities out of sync? Ready to learn what successful leaders do to initiate a reset? We are not out of balance but we are disrupted by life's distractions.
Video and Workbook Set
What are some ways that effective leaders implement resourceful strategies on a daily basis? What are tools that we are already doing, but not considered, as the foundation for "rinse and repeat" success principles? To listen to an excerpt from the 6-part video series and workbook set, click here To build a better way to achieve balance and focus, get the video and workbook set and click the link below. 
Yes, I Want the Balance Guide
About Dawn McCoy –  Speaker | Author | Strategist |Consultant
Dawn McCoy is a speaker, author, leadership strategist, and founder of Flourish Leadership Group, a leadership development, and communications firm. She provides strategic services and professional development for individuals along with public sector and commercial clients.
Dawn is an award-winning community advocate appointed to several boards. As a guest columnist, she has been featured on several platforms over the last twenty years. With a bachelor's degree in Psychology from Howard University, a master's degree in public policy (MPP) from Georgetown University, and leadership certification from the Connective Leadership Institute, Dawn is a champion for better leadership through personal and professional enrichment.  Read Dawn's Complete Bio |

Work with Me, Follow Me, and/or You Have Questions?
Do you need a coach, consultant, or leadership strategist? If so, click below for details or explore more via Work with Me or contact Dawn McCoy via Email.
Follow Dawn: Twitter | Facebook | YouTube | Instagram | Coaching | Consulting | Speaker/Facilitator