Welcome to Flourish Leadership
Dawn McCoy
Leadership Strategist | Consultant/Coach
Speaker | Author
Dawn McCoy is a nationally-recognized speaker, strategist, leadership strategist, and published author. From a coveted Capitol Hill internship to an elected Sacramento City Unified School Board position and a 20-year career as a non-profit executive, Dawn's tenacity has empowered and inspired many to realize their potential and creative possibilities.
Read Complete Bio | Hot Off the Press!
What's New at Flourish Leadership Group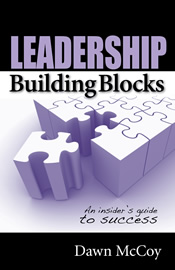 Leadership Building Blocks: An Insider's Guide to Success
by Dawn McCoy

Want to be an extraordinary leader? Lead with courage and integrity – and make it work for you! A former elected official and community leader offers timeless Leadership Building Blocks as strategies essential for today's leaders. This book will challenge and inspire you to be bold, dynamic, and resilient and shows you how to leave a remarkable legacy in any leadership role.
JUST RELEASED!
Leadership Building Blocks: The Workbook 
by Dawn McCoy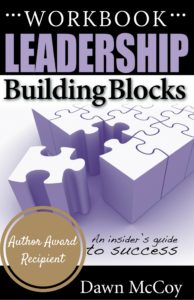 Get the inside scoop and ahead of the curve!  With this colorful 20-page workbook, you will drill down with the leadership fundamentals and apply practical steps through activities, goal-setting, and checklists. This workbook includes exercises to challenge you to think beyond next steps and to think outside the box. You will also find a comprehensive resource list that will spark you to new levels of excellence in your leadership role. Ready, Set, Go!
Click here to order your copy!
Buy the complete book-workbook set for a special price TODAY!