Seasoned Leaders
Are you ready to transition out of a leadership role or retire? Maybe there are some possibilities you are considering including mentoring others or considering succession planning? This Seasoned Leader's Toolkit provides you with supportive resources.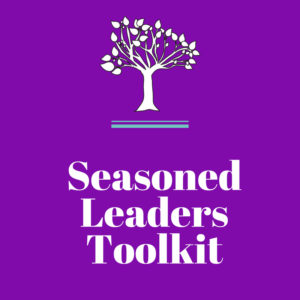 With this toolkit, you'll get a workbook and audio guide that assists you with:
Succession Planning
Transition Successfully
Mentoring Others
To guide you on your next path, you will receive a complimentary copy of 3 Ways to Ignite Your Leadership, inspired by Leadership Building Blocks: An Insider's Guide to Success. Get what you need to make the transition successful!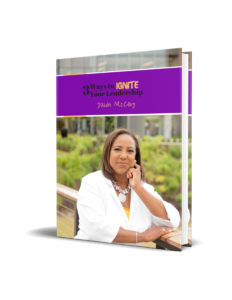 About Dawn McCoy –  Speaker | Author | Strategist |Consultant
Dawn McCoy is a speaker, author, leadership strategist and founder of Flourish Leadership Group, a leadership development, and communications firm. She provides strategic services and professional development for individuals along with public sector and commercial clients.
Dawn is an award-winning community advocate appointed to several boards. As a guest columnist, she has been featured on several platforms over the last twenty years. With a bachelor's degree in Psychology from Howard University, a master's degree in public policy (MPP) from Georgetown University, and leadership certification from the Connective Leadership Institute, Dawn is a champion for better leadership through personal and professional enrichment.  Read Dawn's Complete Bio |

Work with Me, Follow Me, and/or You Have Questions?
Do you need a coach, consultant, or leadership strategist? If so, click below for details or explore more via Work with Me or contact Dawn McCoy via Email.
Follow Dawn: Twitter | Facebook | YouTube | Instagram | Coaching | Consulting | Speaker/Facilitator