Media Kit
---
It is always an honor to share a message at a conference, event, or via telephone, podcast, radio, or blog interview. Interested in booking me as a speaker? Get more information here. If you're interested in having me for a media appearance, please see my recent engagements below and download my Media Kit below.
Media Kit
Speaking Engagements
---
Below is a list of my recent speaking engagements. Stay tuned for details about my 2019 speaking and interview schedule and few upcoming collaborative ventures.
RVA Creative Wellness Center (Invited speaker)
Petersburg Public Library Author's Showcase (Invited speaker/participant)
RVA Fall Author's Workshop (Panelist)
Virginia Board for People with Disabilities (Emcee)
National Conference for College Women Student Leaders (Invited speaker)
Children's Medical Nutrition Alliance (Invited keynote speaker)
City of Richmond Office of Human Resources (Invited keynote speaker)
Interviews
---
Inside Scoop – Women Talk Business on Fairfax Public Access (Television)

Interview with Radio Show Host Sharvette Mitchell (starts at 38:30) (Radio)
Events/Collaborations
---
Stay tuned for details about upcoming joint ventures and collaborations. Most recently, I was a contributing author with W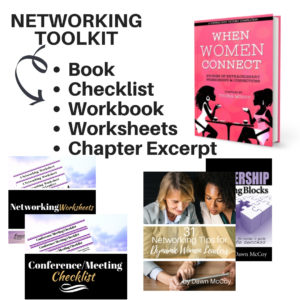 hen Women Connect: Stories of Extraordinary Friendships and Connections. Inside this anthology, I shared more about networking insights, strategies, and tools. Click here to get more details!
Prior 2018 events can be found here!
About Dawn McCoy –  Speaker | Author | Strategist |Consultant
Dawn McCoy is a speaker, author, leadership strategist and founder of Flourish Leadership Group, a leadership development, and communications firm. She provides strategic services and professional development for individuals along with public sector and commercial clients.
Dawn is an award-winning community advocate appointed to several boards. As a guest columnist, she has been featured on several platforms over the last twenty years. With a bachelor's degree in Psychology from Howard University, a master's degree in public policy (MPP) from Georgetown University, and leadership certification from the Connective Leadership Institute, Dawn is a champion for better leadership through personal and professional enrichment.  Read Dawn's Complete Bio |

Work with Me, Follow Me, and/or You Have Questions?
Do you need a consultant or leadership strategist? If so, click below for details or explore more via Work with Me or contact Dawn McCoy via Email.
Follow Dawn: Twitter | Facebook | YouTube | Instagram | Coaching | Consulting | Speaker/Facilitator
---