Ignite Your Leadership
Ready to ramp up with fundamental leadership skills? On the path to find an easier way to leverage your skills and plot your journey? Well, here are practical ways to ignite your leadership to the next level.
With these steps, you will learn the process I follow with leadership tasks and initiatives that reduces the time for project completion and achieve greater success. This guide is part of my complete 7-part system to achieve more effective leadership which was inspired by my book, Leadership Building Blocks: An Insider's Guide to Success.
Yes, I Want the 3 Ways To Ignite Your Leadership Guide



…And because YOU deserve a quick solution to map out your leadership roles and next steps, download FREE Leadership Worksheets too! To ensure a path to successful leadership, you may need to revamp your game plan.
To facilitate that journey, the Ignite Your Leadership Guide and the leadership worksheets serve:
Garner Reliable Resources

Get Clarity With Your Objectives

Increase Your Leadership Presence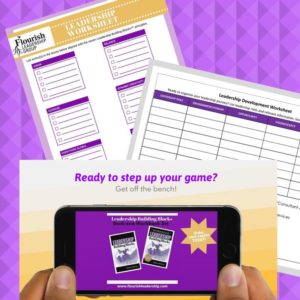 As you complete the worksheets, consider:
Review your community and professional roles.
Jot down the ways you want to explore additional leadership roles.
Share your worksheets with a mentor, friend, or advocate.
Complete your worksheet and manage your journey.
Replicate your leadership worksheets in all your leading roles.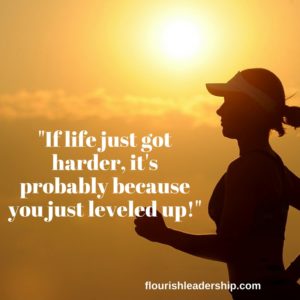 About Dawn McCoy –  Speaker | Author | Strategist |Consultant
Dawn McCoy is a speaker, author, leadership strategist and founder of Flourish Leadership Group, a leadership development, and communications firm. She provides strategic services and professional development for individuals along with public sector and commercial clients.
Dawn is an award-winning community advocate appointed to several boards. As a guest columnist, she has been featured on several platforms over the last twenty years. With a bachelor's degree in Psychology from Howard University, a master's degree in public policy (MPP) from Georgetown University, and leadership certification from the Connective Leadership Institute, Dawn is a champion for better leadership through personal and professional enrichment.  Read Dawn's Complete Bio |

Work with Me, Follow Me, and/or You Have Questions?
Do you need a coach, consultant, or leadership strategist? If so, click below for details or explore more via Work with Me or contact Dawn McCoy via Email.
Follow Dawn: Twitter | Facebook | YouTube | Instagram | Coaching | Consulting | Speaker/Facilitator