Dawn's Events
---
Securing the right speaker for your event, gathering, or conference requires some research. So, I'm glad you're here to consider how I have added value speaking at events for almost three decades.
Below are my recent speaking engagements, upcoming events, and some collaborative projects. If you would like to invite and hire me for your event, click the link below to go to my speaking page.
Yes, I Want to Book Dawn for A Speaking Engagement
2020 Events
---
Below are 2020 speaking engagements and public sector presentations. Stay tuned for additional updates for 2021!
2019 Events
---
Below are 2019 speaking engagements. A few additional collaborative ventures, interviews, and events are forthcoming.
Recent Events
---
Below is a list of my recent speaking engagements.
Book Signings and Panels
Dallas Barnes and Noble and eWomen Conference
Reginald Lewis Museum, Capital Book Fest, Baltimore Book Festival
Book Expo America, New York City
Events/Collaborations
---
Stay tuned for details about upcoming joint ventures and collaborations. Most recently, I was a contributing author with W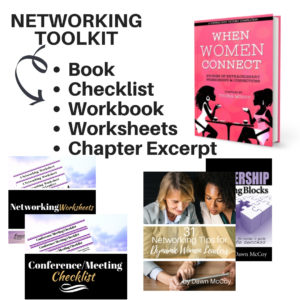 hen Women Connect: Stories of Extraordinary Friendships and Connections. Inside this anthology, I shared more about networking insights, strategies, and tools. Click here to get more details. Also, I was a guest blogger in 2019 featured in Author of My Faith.
Click Here to Access Prior Speaking Engagements
About Dawn McCoy –  Speaker | Author | Strategist |Consultant
Dawn McCoy is a speaker, author, leadership strategist and founder of Flourish Leadership Group, a leadership development, and communications firm. She provides strategic services and professional development for individuals along with public sector and commercial clients.
Dawn is an award-winning community advocate appointed to several boards. As a guest columnist, she has been featured on several platforms over the last twenty years. With a bachelor's degree in Psychology from Howard University, a master's degree in public policy (MPP) from Georgetown University, and leadership certification from the Connective Leadership Institute, Dawn is a champion for better leadership through personal and professional enrichment.  Read Dawn's Complete Bio |

Work with Me, Follow Me, and/or You Have Questions?
Do you need a consultant or leadership strategist? If so, click below for details or explore more via Work with Me or contact Dawn McCoy via Email.
Follow Dawn: Twitter | Facebook | YouTube | Instagram | Strategic Services | Consulting | Speaker/Facilitator
---