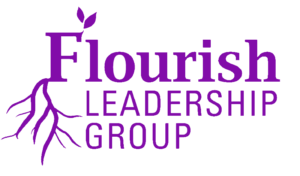 Creative Leadership Strategies
Often I'm asked about how I achieved my leadership roles. Sometimes aspiring leaders curiously ask me about how I got started. So, I compiled a list of 20 ways of creative leadership options. This is a list of "how to" and "yes, you should consider" leadership posts for people thinking about how to step up, step in, and step out with the courage.
To support you with tackling and assuming leadership roles, the Creative Leadership eBook brings overlays three core themes for leaders to grow including:
leading others
leading groups and communities
self-leadership and personal growth
My hope is that you are inspired to act today and, in turn, be inspired to become a remarkable leader!
To share with you an insider's perspective from the Creative Leadership eBook, here are two options for creative leadership from a brief video clip to inspire you.
About Dawn McCoy –  Speaker | Author | Strategist |Consultant
Dawn McCoy is a speaker, author, leadership strategist and founder of Flourish Leadership Group, a leadership development, and communications firm. She provides strategic services and professional development for individuals along with public sector and commercial clients.
Dawn is an award-winning community advocate appointed to several boards. As a guest columnist, she has been featured on several platforms over the last twenty years. With a bachelor's degree in Psychology from Howard University, a master's degree in public policy (MPP) from Georgetown University, and leadership certification from the Connective Leadership Institute, Dawn is a champion for better leadership through personal and professional enrichment.  Read Dawn's Complete Bio |

Work with Me, Follow Me, and/or You Have Questions?
Do you need a consultant or leadership strategist? If so, click below for details or explore more via Work with Me or contact Dawn McCoy via Email.
Follow Dawn: Twitter | Facebook | YouTube | Instagram | Strategic Planning | Consulting | Speaker/Facilitator