About Dawn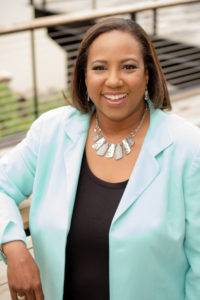 Dawn McCoy has more than 20 years of experience as a leader in the public sector and as a non-profit executive. In 2009, Dawn founded Flourish Leadership Group, LLC where she develops leaders through strategic services and communication skills development.
From her service as a Capitol Hill intern in the 1980s to an elected Sacramento City Unified School Board position and other executive roles, Dawn has inspired many to realize their leadership potential. She is sought after to speak with corporate, government and academic audiences to delivery speeches and strategically support development. Dawn provides products and services including:
Speaking (Keynote, Panelist & Emcee)
Consulting & Strategic Services
Books, Workbooks, CDs & Audiobooks
Community Services
Giving Back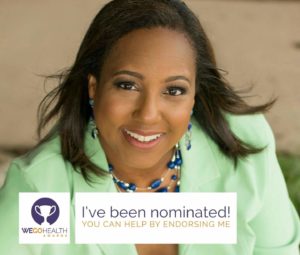 Awards/Certifications
2018 WEGO Health Patient Leader Hero Award Nominee

2015 Elizabeth Allen Award Recipient for Volunteerism and Service
2014 Children's Hospital of Richmond, at VCU Family Engagement Award Finalist
2015 Partners in Policymaking program graduate
Leadership America & Leadership California
Bryce Harlow Fellow
Appointments
Virginia Birth-Related Neurological Injury Compensation Program Board of Directors (2017 – present)

Appointed by Gov. Terry McAuliffe

American Partnership for Eosinophilic Disorders (APFED) Board of Directors (2015 – present)
Education
Georgetown University, Master's Degree, Public Policy (MPP)
Howard University, Bachelor's of Science, Psychology
Duke University Exchange Program, Sociology
Connective Leadership Institute, Certified Leadership Practitioner
About Flourish Leadership Group
Mission
Our mission is for leaders to capture the spirit of leadership and truly become the effective leaders they were meant to be. From executives to youth leaders to public administrators…to those seeking elective office and serving as political appointees. Dawn provides tools to ignite leaders to take charge of their destiny and be phenomenal…the top in their field!
Vision
Ordinary people transformed into extraordinary leaders.
Be Enlightened. Be Enriched. Be Empowered.
Testimonials
"Dawn's understanding of her audience and their interests was masterful. Her practical approach, solid advice, and personal stories were inspiring. With Dawn, I know I can sit back and just let her capture the audience!"

"Dawn McCoy has a sincere desire to help leaders become more savvy "architects of tomorrow" and take better care of themselves in the process. She has practical lessons to offer."

– Tama J. Kieves, bestselling author of This Time I Dance! Creating the Work You Love (How One Harvard Lawyer Left It All to Have It All!)

~ ~ ~

"Amazing insights that will help leaders really connect the dots!"

– George C. Fraser, bestselling author of Click: 10 Truths For Building Extraordinary Relationships

~ ~ ~

"Dawn McCoy has participated in several events for the Virginia Leadership Institute and painted an inspirational and realistic portrait of leadership and public service. She has been an excellent resource for future candidates and campaign professionals in Virginia. Her commitment, passion, and energy are an excellent model for our future leaders."

– Krysta Jones, executive director, Virginia Leadership Institute
About Flourish Publishing Group
Flourish Publishing is a small, independent press that publishes non-fiction self-help and personal development resources including books, guides, DVDs, and workbooks. We are not accepting unsolicited manuscripts at this time. If you are seeking support for a book project, please email dmccoy@flourishleadership.com.

Follow Dawn: Twitter | Facebook | YouTube | Instagram | Strategic Planning | Consulting | Speaker/Facilitator