News and Events
Recent/Upcoming Events
---
Stay tuned for more information about the upcoming September 18 book release for When Women Connect: Stories of Extraordinary Friendships and Connections.
 Inside this anthology, Dawn shares more about networking insights, strategies, and tools. Click here to order your copy!
Prior 2018 events can be found here!
For Media
---
Sharvette Mitchell Show – Talking Leadership Tips for 2017
Inside Scoop – Women Talk Business
Click here to watch the rest of this four-part interview
About Dawn McCoy –  Speaker | Author | Strategist |Consultant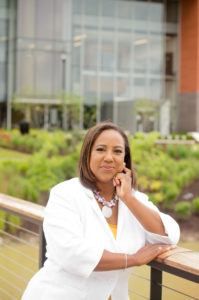 Dawn McCoy is a speaker, author, leadership strategist and founder of Flourish Leadership Group, a leadership development, and communications firm. She provides strategic services and professional development for individuals along with public sector and commercial clients.
Dawn is an award-winning community advocate appointed to several boards. As a guest columnist, she has been featured on several platforms over the last twenty years. With a bachelor's degree in Psychology from Howard University, a master's degree in public policy (MPP) from Georgetown University, and leadership certification from the Connective Leadership Institute, Dawn is a champion for better leadership through personal and professional enrichment.  Read Dawn's Complete Bio |

Work with Me, Follow Me, and/or You Have Questions?
Do you need a consultant or leadership strategist? If so, click below for details or explore more via Work with Me or contact Dawn McCoy via Email.
Follow Dawn: Twitter | Facebook | YouTube | Instagram | Coaching | Consulting | Speaker/Facilitator
---